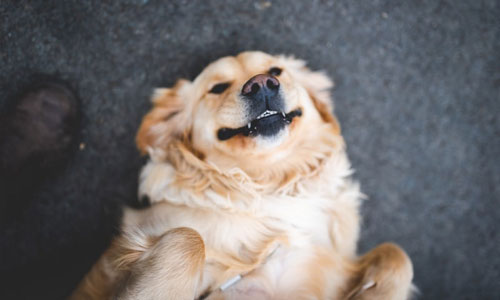 While we may be social distancing from others, we are getting closer than ever to our favorite new coworkers…our pets. Take a break from reading, watching and obsessing over the news, and spend a little time with man's best friend. If your pup is anything like mine, time spent bored is time spent destroying furniture, so here's a few easy tips on how to keep your dog busy indoors.
1. Play a game of Hide and Treat
Nose games are an easy way to tire out your dog! Help your dog hone in on their natural skills by hiding treats around the house and encourage them to pick them up, praising them each time they find one. Once they get the hang of it, feel free to make it a bit more challenging.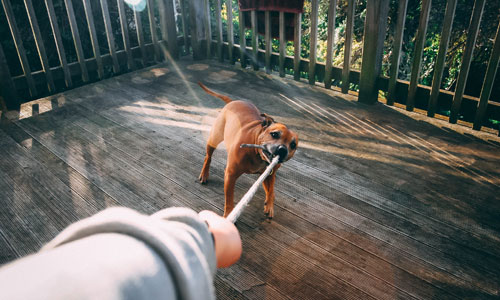 2. Challenge your dog to a game of tug of war
Get off of the couch and get some physical exercise for both you and your pup. Grab a rope toy or cut up an old t-shirt and braid it, then tie off the ends and play a typical game of tug of war. Make sure the game stops as soon as their teeth touch your hand.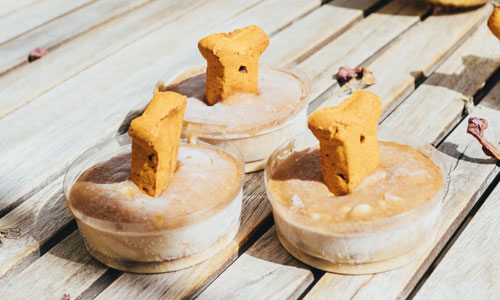 3. Make some pupsicles
Grab some chicken stock or mix some peanut butter, yogurt and a banana, and freeze it in some disposable cups or a muffin tin for your four-legged friend. This treat will help keep them cool, calm and collected during your conference calls!
4. Go on a walk
Step away from the computer and take your dog on a walk for some fresh air! Go for a walk around your block or head to your closest park, just make sure you're practicing social distancing and staying 6-feet away from others!
5. Put on a fashion show
Entertain yourself and your friends by playing dress up with your dog and post the best photos on Instagram. Nothing makes people happier than a dog in clothes, am I right?